There are at least 197 tasks, products, and services that fall under the umbrella of Human Resources.
Some are required by law, based on a company's employee count and industry, while the others are optional and should be considered for execution to help DRIVE profitability, depending on what upper level strategies you are targeting to fix or improve.
Based on the employment profile you entered:
42 employees,
not unionized, and
not doing government contracting work,
181 of the 197 HR tasks, products, and services in this model may apply to your business.
Of the 181, you've indicated that your company current does or has in place 71 of them (39%). (And remember, the assessment scores are based on the assumption that the things you said you're doing, you are doing well!) The scorecard to the left does not indicate whether you have a problem in the illustrated areas, but rather shows you whether there's room for additional HR initiatives in the areas that you want to fix or improve. It's the basis for helping you develop a business-focused, P&L-impacting Strategic HR Plan.
For a more detailed analysis of your HR profile, along with recommendations from a certified strategic HR professional on which additional tasks or functions will help accomplish your objectives, please click the 'Submit My HR Profile' button above and complete your contact information. We'll reach back out to you promptly.

Pre-filled sample profile for
initial illustration purposes only.
Click above to do your own assessment.




= "Gap" / Improvement Opportunity

P&L Level: Business Strategies / Goals
Tasks & products ranked by their
HR Business Impact Factor
Tasks & products just counted but not ranked by their potential value


Tactical HR Level: Employee Lifecycle

EVERYTHING in business takes Money (and/or Time) to execute, so Expense Management is not 'graded' per se. ROI is the critical gauge for any HR initiative.
All initiatives take Money and/or Time to execute, so HR Expense Management and Time Management are not 'graded' per se. ROI is the critical gauge for any chosen HR task, produce or service that has a cost. And it's HR's responsibility to ensure their Time is spent on the things that provide the most value to the business.


Copyright © 2015 4-Profit-HR
HR Business Impact Factor
Not all HR activities and products have equal business-impact value, even though some very low value employment related things are required to be done.
This assessment and gap analysis model uses a proprietary HR Business Impact Factor (HRBIF) that ranks every HR task and product by how many Strategic and Tactical areas it may impact or affect.
For example, an hour spent completing a Bureau of Labor Statistics (BLS) Survey, while required, has low business value and a very low HRBIF score of 2.
While on the other end, an hour spent doing a well structured exit interview has huge value to a business, and an HRBIF score of 28.
This methodology helps a business prioritize which HR initiatives should be done to fix or improve targeted strategic objectives.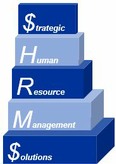 Strategic HR Plan Design Software For Businesses
Call
866-868-5885
for more information